What to expect!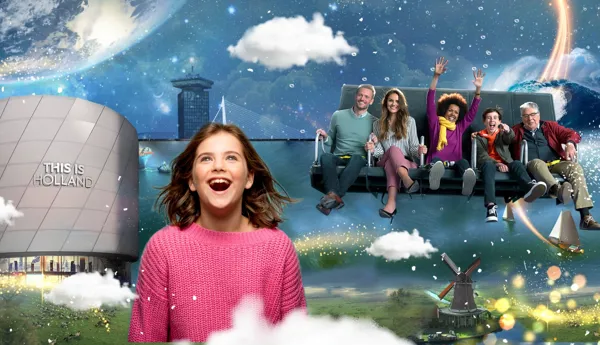 Online Saver Ticket
Save money and get your THIS IS HOLLAND ticket online!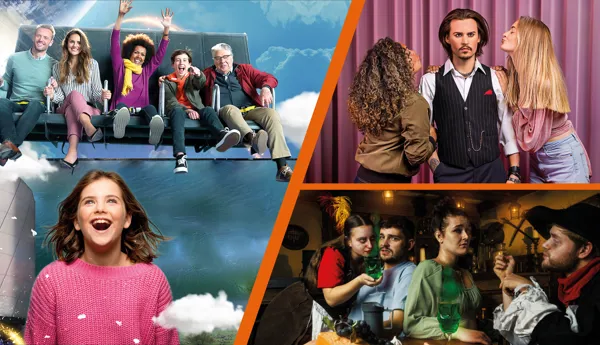 Combitickets
Combine a visit to THIS IS HOLLAND with Madame Tussauds, The Amsterdam Dungeon and more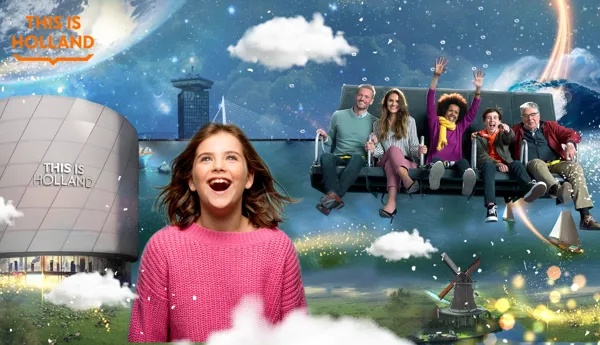 Online reservation
Voucher
Pre-book Ticket
Pre-book your ticket if you have a voucher with a barcode!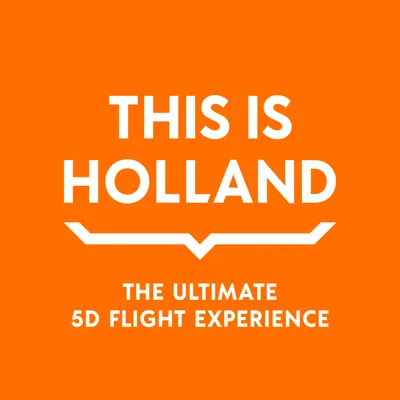 The Ultimate 5D Flight Experience
Experience a spectacular 5D flying experience, soaring over the Dutch must‐see locations. Fly like a bird and marvel at the diversity, beauty and richness of the Netherlands. Don't forget to breathe, you're in good hands! THIS IS HOLLAND contains 4 shows, including the 9-minute Ultimate 5D Flight Experience. The pre-shows are Dutch spoken with English subtitles.
Best flight experience I've ever had, super legit with sounds and smells. More than worth the experience. Would definitely recommend.
Great activity! Beautiful and educative. It was a very nice surprise and would recommend it with no hesitation!
The first part we enjoyed, pretty much expected the rest to be the same...BUT, the flight itself...WOW!! Hugely unexpected, what a wonderful experience, we just wish it was longer!