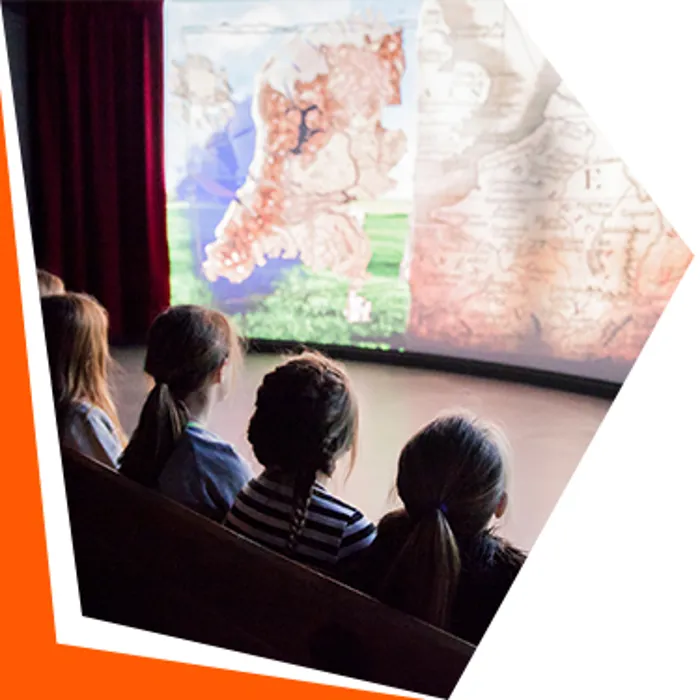 THE EXPERIENCE - GET READY FOR TAKE-OFF!
The attraction THIS IS HOLLAND lets you not only see the Netherlands, but also really experience it. The total Experience consists of four parts and takes you on a breathtaking journey. Within one hour, you will discover the beauty of the "Low Countries" and you will look at our little country with different eyes!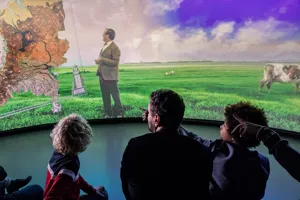 A country below sea level
Flying like a bird, you get an overview of how the Netherlands was created. You learn about the people who weren't deterred by all the water. Using mounds, dikes, windmills and polders, they succeeded in reclaiming land from the sea, creating this extraordinary country below sea level.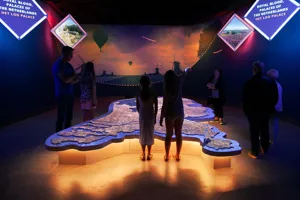 Flying low
You'll forget that you're in Amsterdam and feel as though you're really flying over the Dutch landscape. Breathtakingly beautiful filming will give you a spectacular aerial perspective. Thanks to the astonishing special effects projected on a huge domed screen, you'll feel like you're flying over the country's must-sees.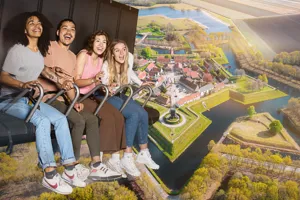 And time will fly too
The term 'Time flies, when you're having fun!' couldn't be more appropriate here, before you know it, you're outside again, with an unforgettable experience to last a life time.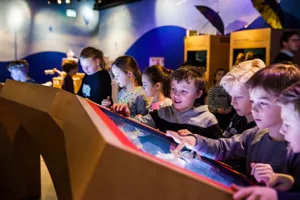 Would you like more information?
After the flight experience, take a moment to relax in our Holland lounge, where you can find out more about the sights you've flown over.
Book now!