THIS IS HOLLAND
Address, route and public transport
THIS IS HOLLAND is the iconic circular building between A'DAM Lookout and the EYE Film Museum opposite Central Station, on the north bank of the river IJ. Take the free shuttle ferry to Buiksloterweg (line F3), which departs from outside Central Station every four minutes. Enjoy the view during the crossing!
Transport
A free shuttle ferry to Buiksloterweg (line F3) runs 24/7 from Amsterdam Central Station to the north shore of the river IJ. Journey time is three minutes. Embark via the two middle pontoons. On disembarking, turn left. It's two minutes' walk to THIS IS HOLLAND.
THIS IS HOLLAND is located on Overhoeksplein, Right behind the Central Station across the IJ, perfect for cycling from central Amsterdam!


Overhoeksplein 51
1031 KS Amsterdam
Rent a bike from MacBike to make the most of your visit to Amsterdam. You'll cycle nice and light,
cheap, fast and sustainable from one hotspot to another. And with the free
map with routes, you'll discover all the special places in the city and be sure not to miss anything.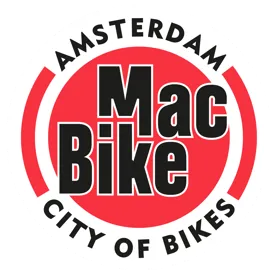 On arrival at Amsterdam Central Station, follow the signs to the IJ side (IJ-zijde). When you reach the river, turn left and walk to the free ferry (line F3 to Buiksloterweg), which will take you across the IJ. On disembarking, turn left and walk (two minutes!) to THIS IS HOLLAND.
Drive to Van der Pekstraat and then follow the temporary signs to EYE/LOOKOUT/THIS IS HOLLAND.

THIS IS HOLLAND is reachable via the IJ tunnel and A10 circular road (Ringweg A10). From either of these you continue as follows:
on the S116 take the exit to S118 over Johan van Hasseltweg;
at the traffic lights turn left into Mosplein;
at the roundabout take the third exit: Hagendoornweg;
on Hagendoornweg take the fourth exit right (just before the church on the left), signposted bootdienst (ferry service). You are now on Meidoornweg;
at the end of Meidoornweg turn left and then first right, towards Van der Pekbrug;
this road brings you to the parking garage between THIS IS HOLLAND and EYE.
Note that the parking garage may be temporarily difficult to access due to construction works in the area. Take care to follow the signs, to avoid unnecessary detours or getting lost.
Coaches are not permitted to park at THIS IS HOLLAND, but may drop off and pick up passengers. Coach parking is available at P7: Mt. Ordinaweg (NDSM)